Press Lounge at Emirates Old Trafford
Located behind the Press Gallery, the Press Lounge is the perfect space to hold your next seminar, product launch, training day or demonstration.
Situated in the heart of the The Players & Media Centre, the Press Lounge comfortably sits up to 100 people, and is fitted with plasma screens, an overhead projector and catering facilities.
The Press Lounge is highly customisable, and can be partitioned to create two smaller spaces. A well-lit and open space, it is ideal for a wide range of business activities.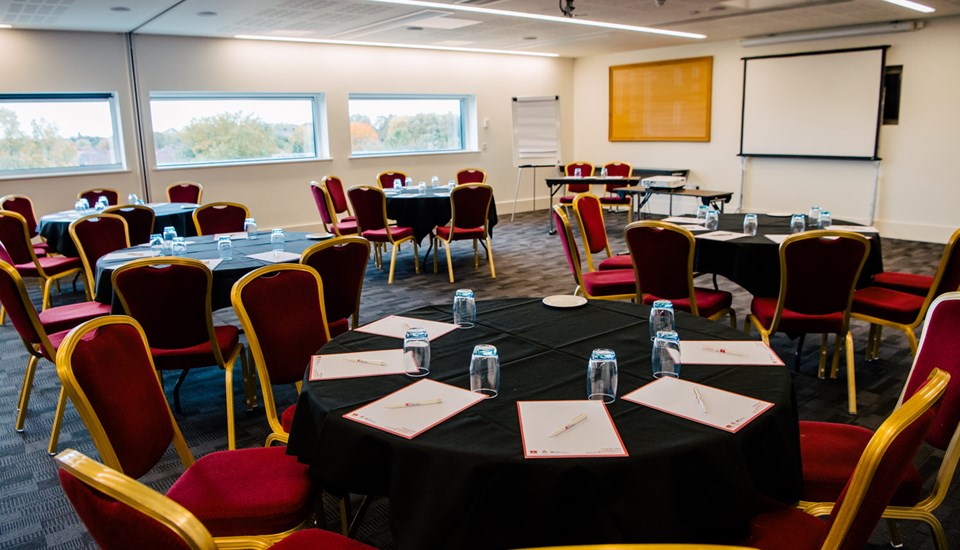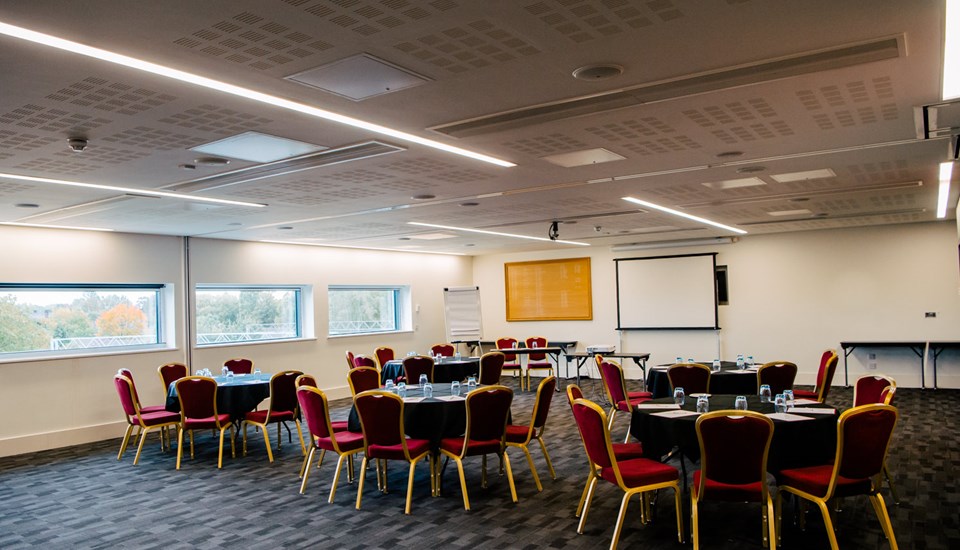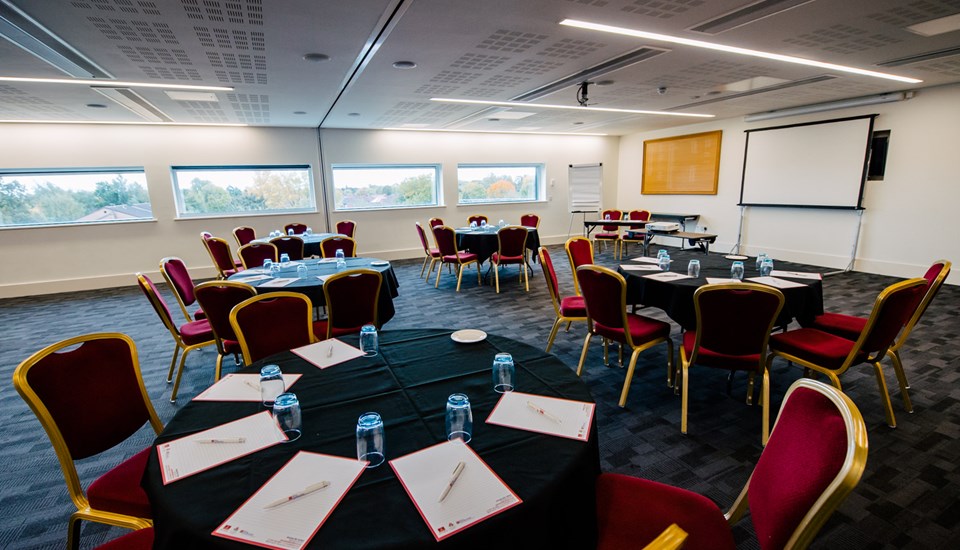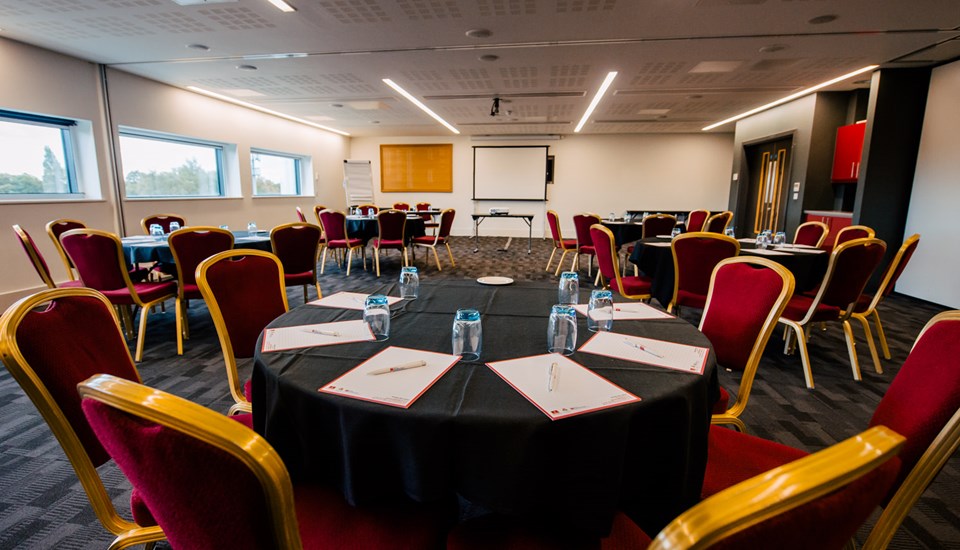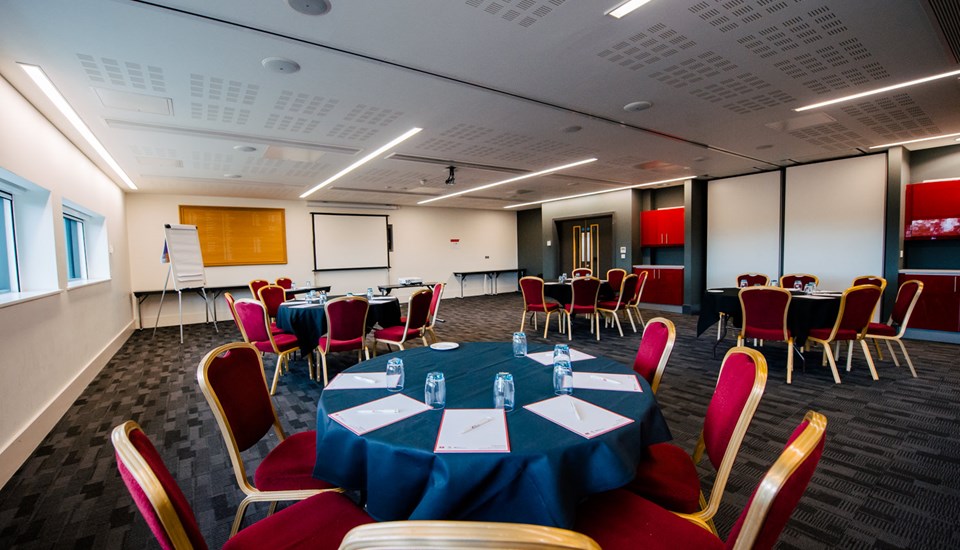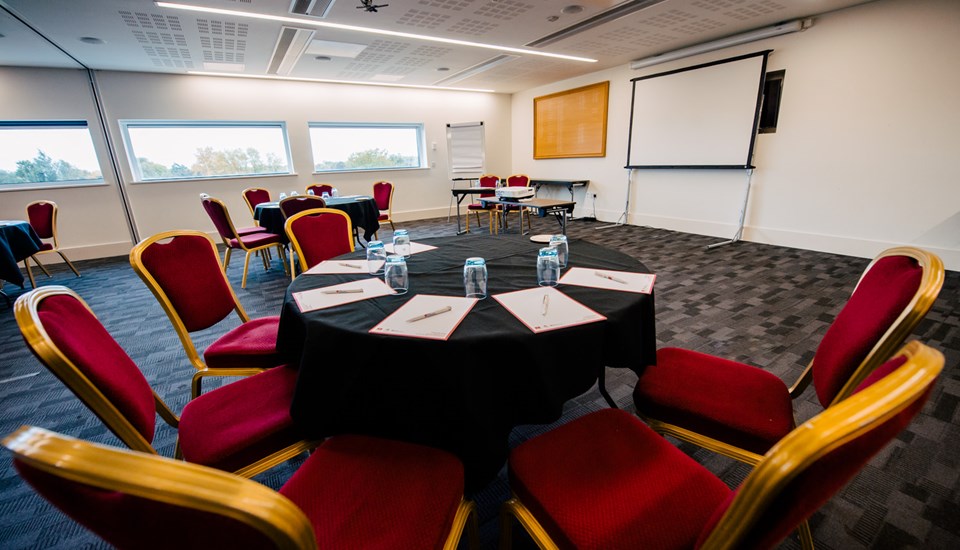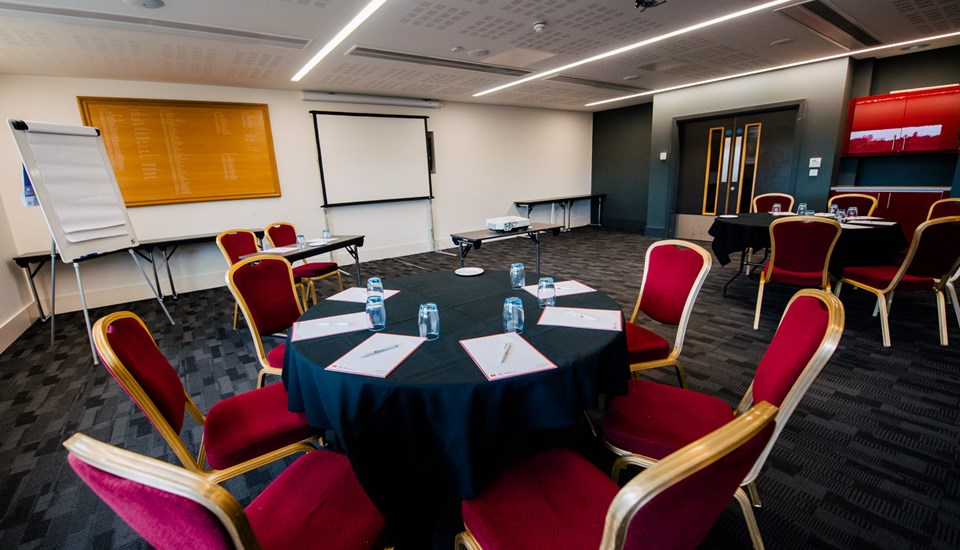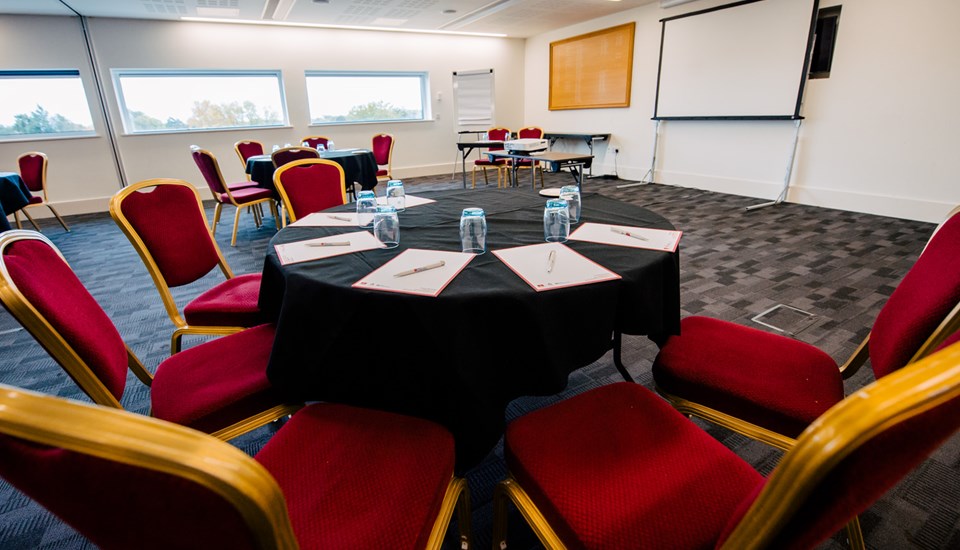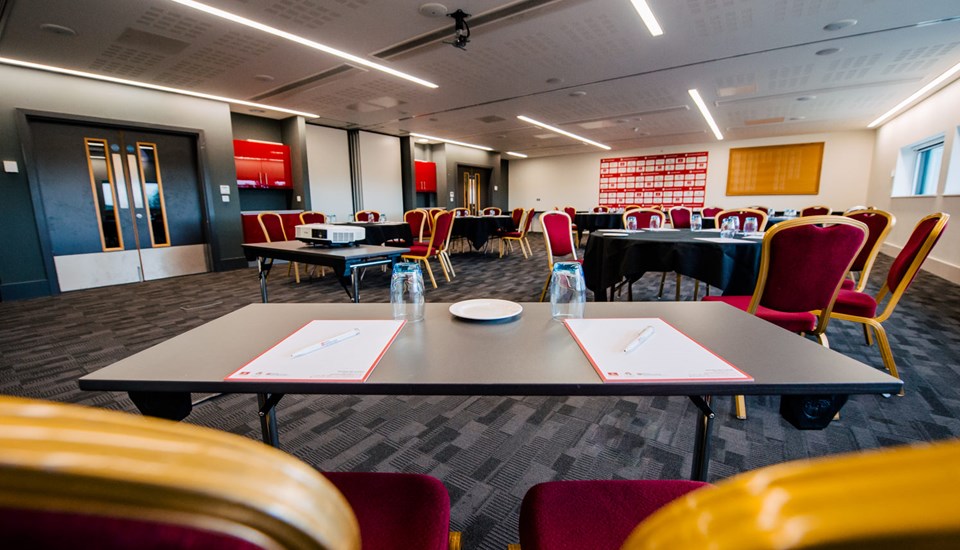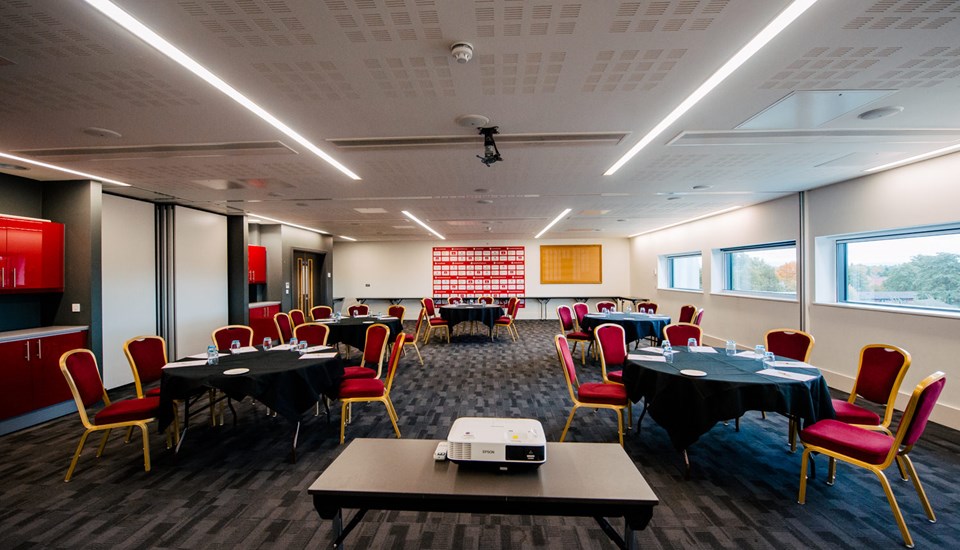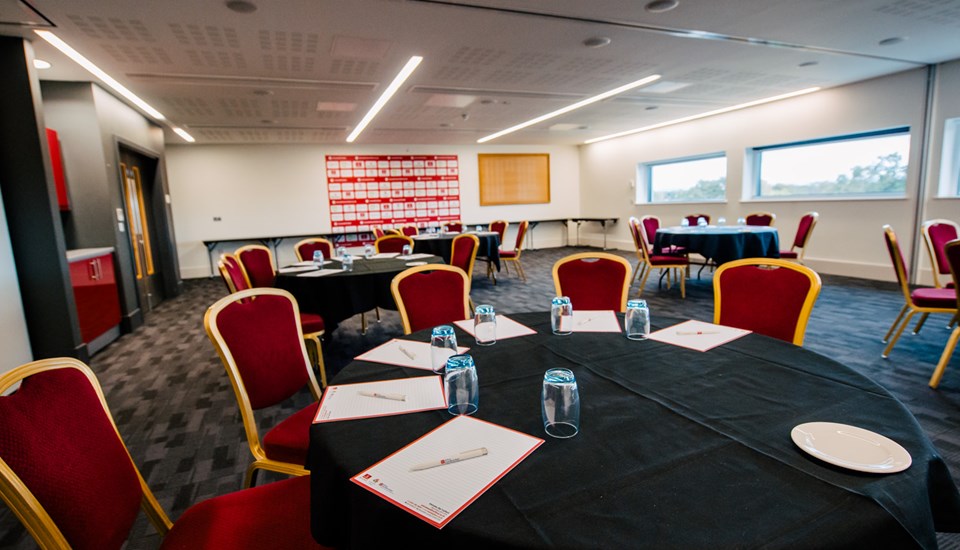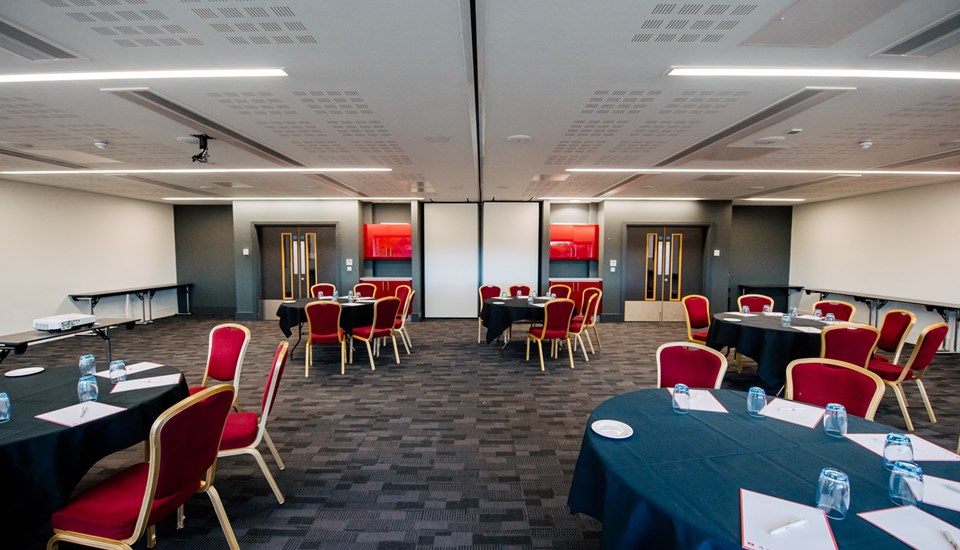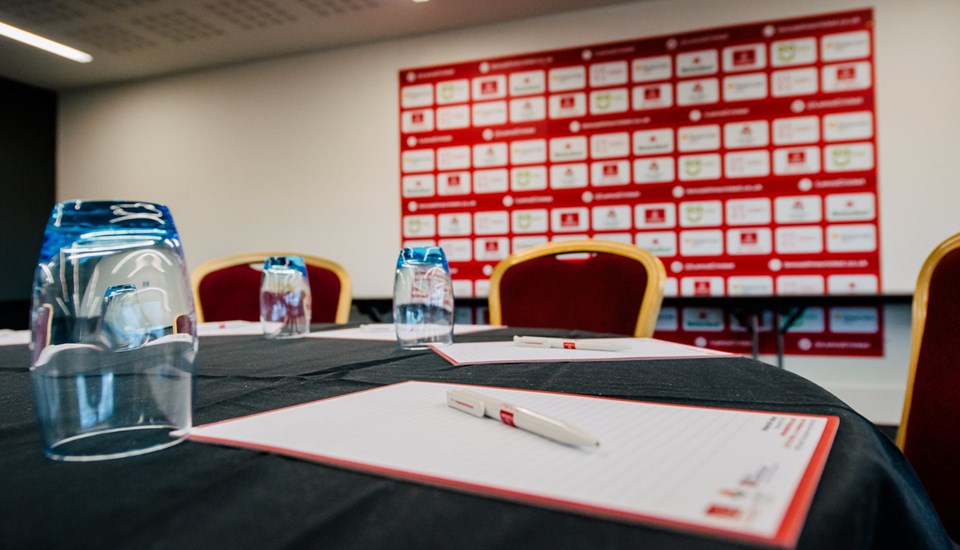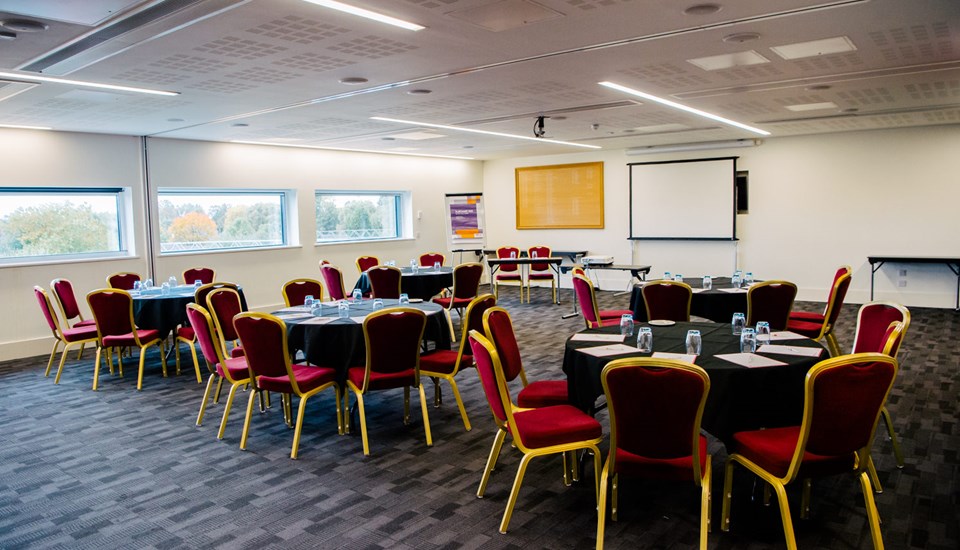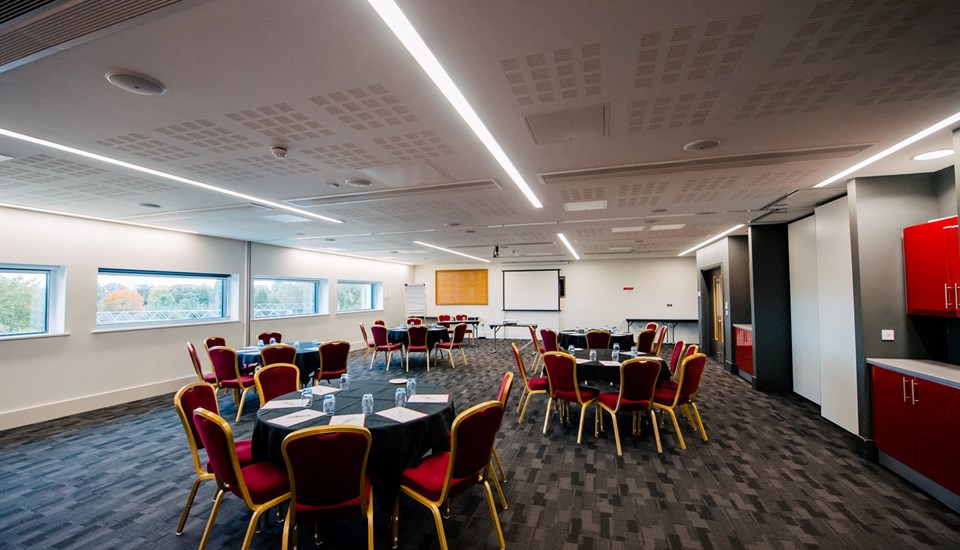 Features
Floor Plans and Capacities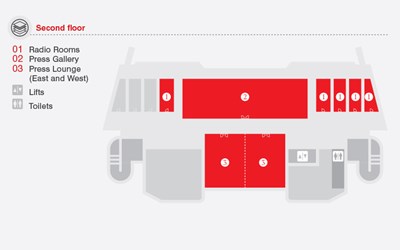 The Press Lounge