Sustainability Terrace
The Players & Media Centre holds its own outdoor sustainability terrace, on the rear side of level three.
Basked in warm sunlight, the outdoor terrace is an ideal area for open air entertainment, or as a breakout space. Looking to have an al fresco lunch after your meeting? Seeking a space to relax in between your day of training? This is the space for you.
Full hot and cold catering is available for this area, and with a breathtaking view of South Manchester and the Peak District, the Outside Terrace is the perfect place to move your function outdoors during the warmer months.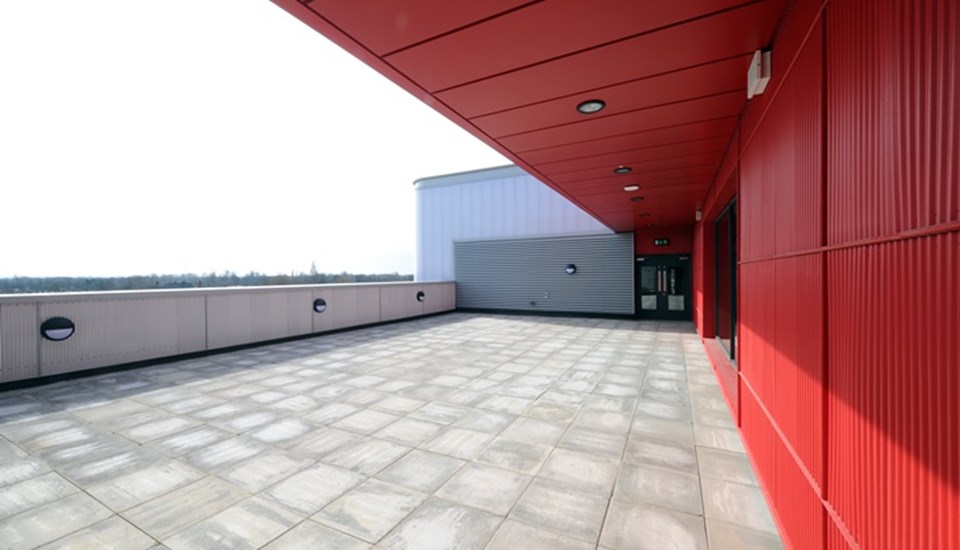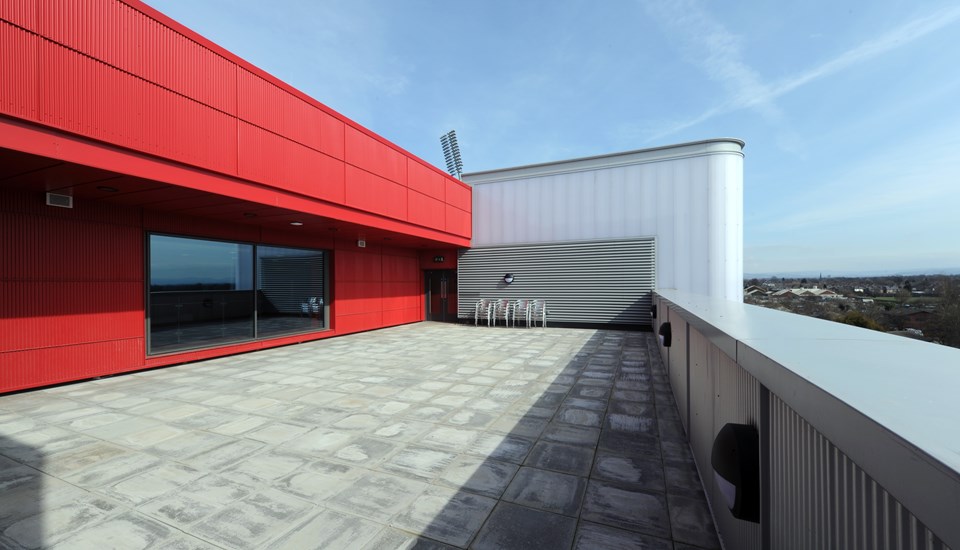 Features
Floor Plans and Capacities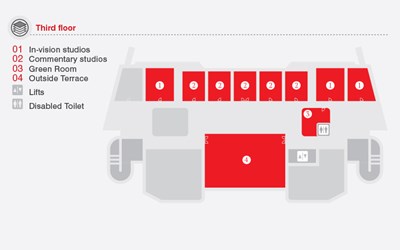 Outside Terrace